Contact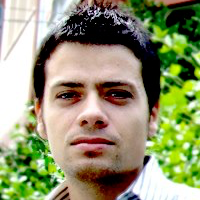 Dept of Electronic and Computer Engineering
University of Salerno
Via Ponte Don Melillo, 1
83013 – Fisciano (SA), Italy
Building: Stecca V, Room T18/1
Phone: +39 089 3005
Mail: lgreco@unisa.it
Skype:
Research Activities
Biography
Luca Greco received the Master degree (cum laude) in Electronic Engineering in 2008 and his Ph.D. in Computer Science in 2013, both from the University of Salerno (UNISA), Italy.
He received the license as an Information Engineer in 2010.
He has been a research fellow at UNISA from March 2009 to October 2009 and from November 2012 to October 2014.
Since April 2015 he is an Assistant Professor at the Department of Electrical and Information Engineering and Applied Mathematics (DIEM) at UNISA.
Since 2009 he has lent support teaching for Computer Networks courses and from 2015 he has been co-teacher for the courses of Fundamentals of Computer Science and Computer Networks (bachelor in Computer Engineering at UNISA).
He is currently a member of the Web and IT Services committee at DIEM Department.
His main research interests include Information Retrieval, Affective Computing and Semantic technologies for Video Analysis.